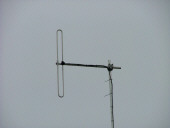 A close up of the antenna

The studio seems to be linked to the antenna directly by cable!

The CCTV system looking the worst for wear!

The front of the community centre

a more general view

The famous lampost is where the antenna was mounted last time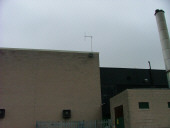 The swimming baths\Leisure Centre is around 10M high.

Another view of the antenna